Today I am posting some tracks I have really been digging for a long time. As the title wants to tell you in a poetical way, they aren't fresh my fellow Ratrabbits.
Though, if you liked my former posts this tracks will make you dance. I assure you that they are worth your so beloved download megabytes.
First track is a "The Neon Plastix" remix of Late Of The Pier's original: Space and the Woods. Some time ago, the track featured in a promo video from Mashed Paper Klub. I recently watched the video again in some "what-shall-I-do-to-not-be-bored-mood" and in the comments beneath the video some guys were looking for it.
So, jeeep, here it is:
Late Of The Pier - Space and the Woods (The Neon Plastix Remix)
For those who haven't heard about The Neon Plastix yet. It's an English (Doncaster) electro pop disco band. (I copy / pasted that.) Their sound actually reminds me of Late Of The Pier's sound.
The next track, which I think is great but missed the bus into the blog world a bit:
99
- Daftenhalfedit. 99 (say: ninetynine) heads from Canada (Calgary) and his name should have to be Julian.
(99 myspace)
Searching information about the guy, is a pretty hard assignment. I think this should be his own site:
http://iampierce.tumblr.com
, which he has together with a friend.
If you like his music, I suggest to follow his
fagebook
page, because that's maybe the only source of information I am sure of.
99 - Daftenhalfedit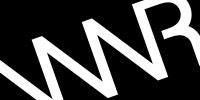 The last track I have for you guys proves my love for
VNNR
(Vincent Pauwels) again.
It's a remix he did for Matt Herdman about a year ago and that has been supported by Mr. Oizo back then.
Matt Herdman - Hold On (VNNR Let Gooo Remix)
(Buy it
here
)
So, I leave you saying I really recommend these tracks, enjoy them!
Fuck, Fuck Me.